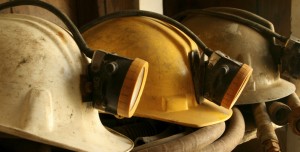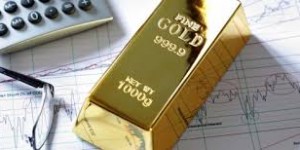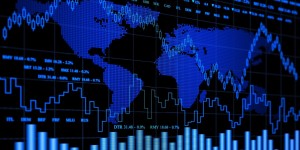 Malagash's understanding of mining and metals technical and financial risks and rewards provides clients with a unique opportunity to focus on results in all disciples of the sector. A key element to delivering expert advice to clients is Malagash's ability to draw on a global network of miners, investors, central banks, commercial banks, producers, smelters, consumers, corporates and refiners. This ensures clients receive a global perspective with a depth of expertise and experience.
De-constructing Metals Markets
Precious metal and base metals markets are complex and at times opaque. Malagash brings the benefit of multiple years experience and exposure to multiple disciplines in each market. An understanding of how to extract metals, process and refine, price and trade, fund positions or projects, delivery to consumers and to finally integrate with the capital markets. From the nuances of metals futures and OTC trading and complex smelting and refining contracts, Malagash can help you achieve to best value from your exposure to metals production or consumption risk.
Capital Sourcing
Understanding which investor and what investment type is critical to a successful funding. The spectrum of the types of financing and the participants in the market has broadened as traditional bank and equity finance has become less available and attractive. However, new sources of funding does not always translate to improved liquidity. Malagash, through its global relationships of private equity groups, streamers and alternative mine financiers, family offices and investment houses who specialize in mining capital, can advise mining clients how to navigate this changing market. Malagash can help determine the best source and cost of capital through: equity, alternative financing (such as streaming, prepaid forwards, off-take financing) and traditional bank debt and equity. Malagash can review contemplated facilities to ensure market prices are being offered.
Crypto Currencies and Digital Metals
Since their inception, cryptocurrencies have been considered particularly volatile investment instruments when it comes to their price. That's led to price jumps and crashes, preventing cryptocurrencies from being used for everyday goods and services in some cases, due to the risks for vendors and merchants.
Much attention has been devoted to developing digital currencies backed by metals such as gold or silver– often known as stablecoins to reduce this volatility. Stablecoins uses the technology of the blockchain to digitize the metals from a secure location and made available to consumers via a digital wallet. The stability of the gold removes the volatility or speculation that is inherent with traditional "cryptos" such as Bitcoin or Ethereum. A stablecoin in gold will take on the trading value of gold while providing the added convenience of enhanced access to the gold markets through a liquid digital market. Malagash is uniquely positioned to understand the important link of how physical gold or silver can be used to achieve these principles.
Target Reviews
Good quality projects operated by experienced knowledgeable management is highly sought after by investors. Reports such as NI 43 101 and JORC outline the technical components of a target but do not identify value or potential. In some ways, they may inadvertently hide or overstate potential. Malagash can help unlock or diffuse potential and make expert opinions on the quality of the project and management in order for investors to understand the target.
Project Sourcing
Malagash has developed a global pipeline of deal opportunities with Junior Mining Companies looking to access funding. Important to managing relationships with funders is understanding their investment criterion thus bring deals to the table that make sense.  A combined technical and financial competency is an important skill when determining the potential of any project and Malagash is uniquely positioned to identify high value projects and present the right project to the right investor. This improves efficiencies, manages expectations and increases the probability of achieving a successful deal.
Strategic Advice
Enhancing shareholder value is a key consideration for CEO's and Boards. Malagash can advise Boards and management on a strategic direction with a focus on adding shareholder value through acquisition or disposition and optimization of existing assets. This can involve a complete review of the business or addressing key technical issues related to production, processing or resource/reserve estimation and how to achieve maximum optimization. This can also involve identification of Management risks and providing solutions to optimize talent.
Risk Management Strategies
There are benefits and perils involved with hedging. Hedging can protect cash flow but can also cap potential upside. Malagash can advise mining companies on the optimum strategies of managing a hedge book and how to establish trading facilities with dealers suitable for their production profile. Malagash can also advise on a variety income enhancing approaches to hedging and also value or restructure in or out of the money hedge books.
Streaming and Royalty Deals
Alternative financing products have become mainstream in the world of mining finance as banks begin to exit the sector. Basel III (liquidity) and Dodd Frank (regulatory) have all but driven traditional metals dealers out of the market. Streaming and royalty deals are filling this space, but at a cost. Malagash can advise producing and developing companies how prepare for and value streaming deals.
Precious Metals Refining
Producers of precious metals understand that the product that they produce is money. Malagash can help producers manage the refining process from production of mine site doré to the delivery of London Good Delivery metal.  This will ensure that clients obtain the best value from this, at times, complicated process. Malagash can negotiate refining contracts, identify risks in the assaying processes and advise on the outturn of refined metal. We can also establish relationships with the major bullion buyers globally to ensure timely and competitive pricing of refined metal. Malagash can also assist n arranging prepaid dore facilities which provides producers access to cash in advance of final delivery of refined gold.
Private Equity
Private Equity has also taken a greater role in mine finance using a combination of debt financing and streaming/prepaid deals to help miners achieve their CAPEX or OPEX requirements. Malagash can advise PE firms on the key issues of understanding risks in the various disciplines of technical analysis such as resource and reserve estimation, mine planning, processing and social and environmental responsibility. In addition, review, shortlist, and source deal targets.
IPO
s
Equity financing is an important source of capital for mining companies despite the current slump in the market. Malagash can advise in the preparation of the technical documentation required to list on the major global exchanges while the recovery is taking place. In addition, Malagash can provide strategic advice on the most suitable market for your company such as the TSX, AIM, SGX and HKEX as well as provide advice on attracting strategic cornerstone investors.
M&A
Mergers and Acquisitions play an important role in growing capacity and improving efficiencies in the mining sector. Low prices, and at times high prices, will often drive this activity. The key element to a successful acquisition is understanding both the technical and financial characteristics of the target and how they interact. Malagash can be a strategic advisor to this process and assist with the M&A teams of technical advisors, accountants, bankers and lawyers.
Expert Witness
An expert witness is a person with specialized skill sets whose opinion may help make sense of the factual evidence of a litigation or arbitration. Testimonies from expert witnesses can have a tremendous influence on the final decision of the matter at hand. A crucial aspect of selecting an expert witness is that the expert must present as impartial, knowledgeable, coherent and credible. Malagash works selectively to help plaintiffs and defendants to ensure they are best represented in the claim. Alastair McIntyre represented the Canadian Government in the landmark GST tax case "The Queen vs Bombay Jewellers that formed the foundation of how a precious metal is defined in the Canadian Tax code as a financial instrument and its application or not with respect to GST.
Family Offices
Investment strategies of Family Offices consider investment opportunities with a long time horizon. This means they can manage the ups and downs inherent to the mining business and not focus on short term gains typical of PE or Hedge Funds. Malagash is well placed to help with the investment decisions for Family Offices and assist in finding quality assets. Malagash can help Family Offices understand the value position in the current market cycle and the associated risks from production to social responsibility and sustainability.
Asia
Western markets present challenges for Asian clients and Asian markets are often challenging for western clients. Malagash's 14 years of experience in Asia can help bridge this gap by advising western clients how to establish a presence in the HK and Singapore markets and in particular identifying important cultural and investment criteria needed for Asian investors. For Asian clients, Malagash can assist in developing strategies to target western investors and identify western projects for investment.